Tony and Dani Lewis
Summit Real Estate Group
Realtor/Owner Offices in Valencia & Aliso Viejo, California DRE # 01215778
Dani & Tony Lewis Wish You a Happy Easter!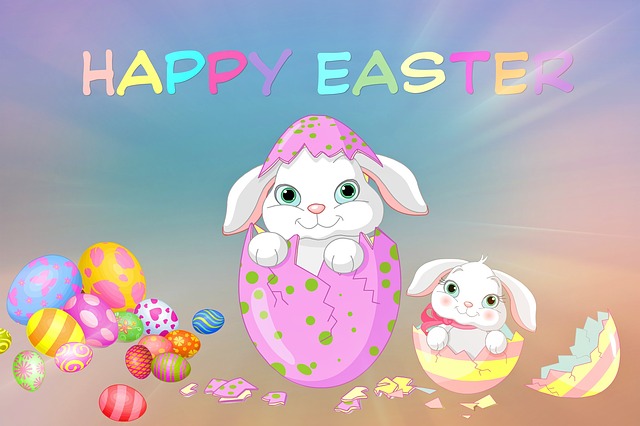 On the Third Day He Rose From the Dead "Hallelujah"
"The Easter Story" on The Children's Chapel
Easter Seals Southern California

Santa Clarita at Gilchrist Farm "Spring Farm Camp" April 5 - 9, 2021 at 9AM & 11AM & 1PM & 3PM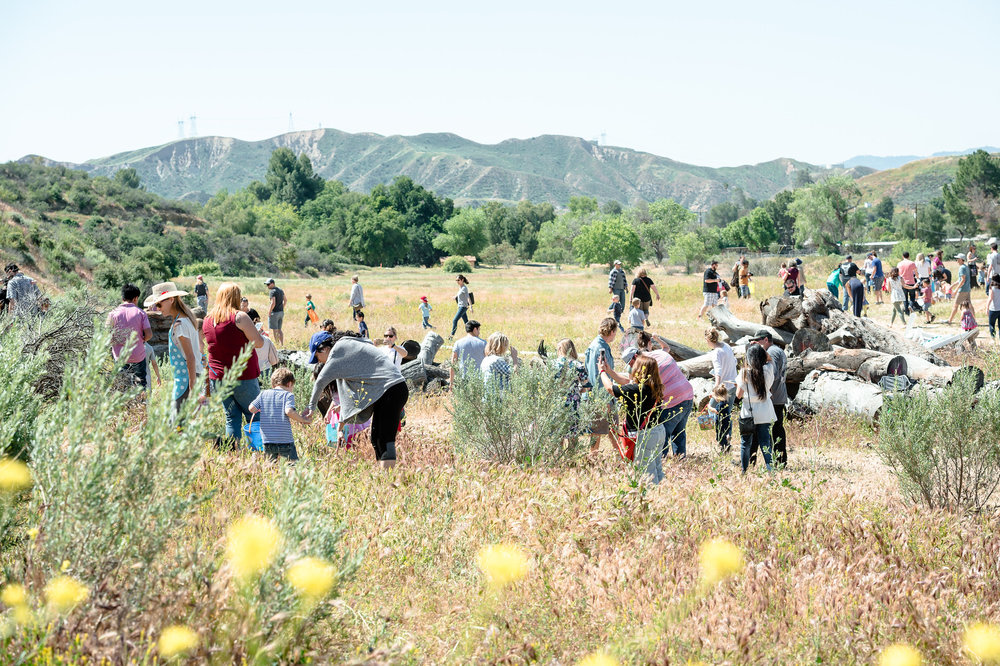 Six Flags Magic Mountain Opening April 3, 2021
Canyon Country "10th Annual Eggventure" at Bethlehem SCV 2021 ???
Saugus "Eggstravaganza" at Central Park 2021 ???
Valencia "Easter at College of the Canyons" 2021 ???
o
Vasquez Rocks "Easter Sunrise Celebration" Cancelled for 2021
Valencia Westfield Town Center Mall Easter Events & Things to do 2021
Stevenson Ranch Easter Egg Hunt at Rioux Park 2021 ???
Los Angeles Zoo Make a Reservation for 2021

Arcadia at Santa Anita Race Track Easter April 4, 2021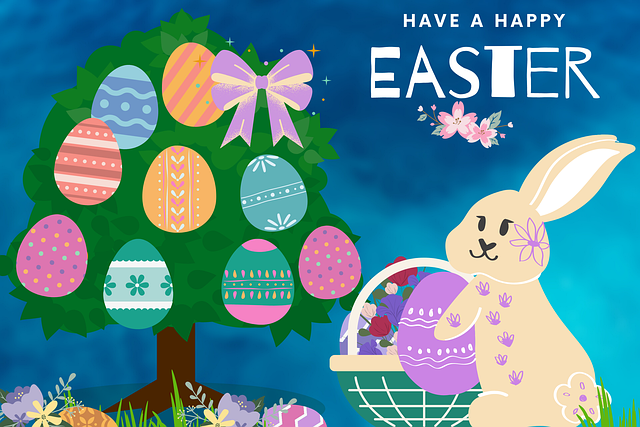 Porter Ranch at Shepherd Church "Passion Play" 2021
Olvera Street in Los Angeles Blessing of the Animals April 3, 2021
Los Angeles EasterFest at Grand Hope Park Back in 2021 ???
Simi Valley & Oak Park "Hopping Bunny Hunt" March 28th & April 4th 2021
Moorpark & Somis Underwood Family Farms Easter Springtime Festival March 20 - April 11, 2021
Pasadena at Kidspace Easter Egg Hunt 2021 ???

Arcadia at Aboretum on Easter 2021


EASTER BRUNCH 2021

Valencia Westridge at the Oaks Grille "Easter Brunch & Egg Hunt" April 4, 2021 9:00 AM
Easter Egg Brunch at Lucille's at Westfield Valencia Mall Sunday April 4, 2021
Easter Brunch at Buca Di Beppo in Valencia Westfield Mall April 4, 2021
Larsen's Steakhouse Easter Dinner Valencia Westfield Mall April 4, 2021
Olive Terrace in Valencia Easter April 4, 2021
Open Table Reservations For Valencia & San Fernando Valley on Easter April 4, 2021


Easter at Le Chene French Cuisine in Agua Dulce April 4, 2021
Easter Brunch Van Nuys 94th Aero Squadron 2021 ???
Santa Clarita Easter Flowers at "Celebrate" 2021
Six Flags Magic Mountain open year round Reopening April 1 2021
Fillmore & Western Railway "Bunny Hop Express" March 27, 28 & April 3, 4, 2021
Easter Monday an American Tradition April 5, 2021

Northridge Mall at J C Penny "Easter Theme Sessions" Now - March 31, 2021



Ventura Harbor Village "I Love the Sea" is Now Open 2021
Renaissance Pleasure Faire Irwindale Close in 2021 2022 ???
Easter at the Queen Mary April 2021
Long Beach "Aquarium of the Pacific" Now Open in 2021
Irvine Park Railroad Easter Eggstravaganza March 13 - April 3, 2021
Best Easter Egg Hunts in Los Angeles County 2021
Best Easter Egg Hunts in Orange County 2021
Camps for Spring Break in Southern California 2021
Le Chene French Cuisine
12625 Sierra Highway
Agua Dulce, CA 91390
(661) 251-4315
Brunch served from 10 a.m. - 2:30 p.m. (dinner from 5 p.m. to 9 p.m.)
The Easter menu includes eggs Benedict ($14.95), eggs Alsacienne ($14.95), quiche Lorraine ($14.95), chicken and mushroom crepes ($14.95), crab cake Florentine ($15.95), filet with Roquefort sauce and eggs ($17.95) and children's scrambled eggs ($10.95). Visit www.lechene.com for the full Easter menu.
Don Cuco's
24130 Lyons Avenue
Newhall, CA 91321
(661) 254-4874
10 a.m. - 2 p.m.
Champagne brunch $16.95 adults; $8.95 for kids under 12 includes soft drink, milk or chocolate milk. There will be a chocolate bar.
Egg Plantation
24415 Walnut St.
Newhall, CA 91321
(661) 255-8222
6 a.m. to 2 p.m.
Regular "101 omelette" breakfast and lunch menu and the employee favorite menu. There will be an Easter Bunny passing out candy to the children. Mimosas and bloody Marys.
The Oaks Grille at TPC Valencia
26550 Heritage View Lane
Valencia, CA 91381
Two seatings: 10:30 a.m. and 1 p.m.
For reservations call John Seitz, food and beverage director, at (661) 288-1995, ext. 104.
Enjoy a beautiful arrangement of fresh fruit, breakfast pastries, assorted salads, omelet station, prime rib carving station, hot entree items and children's food. $38 for adults, $15 for children 5-12 (plus tax and gratuity), children under 4 are free. Easter Egg hunts at noon and 2:30 p.m. Bring your camera for photos with the Easter Bunny.
Sabor Cocina Mexicana
23953 Newhall Ranch Road
Valencia, CA 91355
(661) 259-9002
Sunday brunch from 10 a.m. to 2 p.m.
$24 adults, $12 children
Salt Creek Grille
24415 Town Center Drive, #115
Valencia, CA 91355
(661) 222-9999
9 a.m. to 4 p.m.
Made-to-order omelets and pasta, carved meats, chilled seafood, eggs Benedict, fresh salads, gourmet breads and bagels, aebleskivers and a dessert extravaganza, plus unlimited champagne - $29.95 for adults, $12.95 for kids 12 and under
El Trocadero Steak House
24274 N. San Fernando Road, Newhall
(661) 284-6615
9 a.m. to 2 p.m.
Regular Sunday brunch $8.95 to $13.95 for adults; $3.95 (with milk or soda) children under 12. There will be chocolate rabbits for children.
Vines is Now Called Greater Pacific Restaurant
at the Hyatt Regency Valencia,
24500 Town Center Drive
Valencia, CA 91355
For reservations call (661) 799-123
Champagne brunch includes crab legs, prime rib and rack of lamb. Easter egg hunts and family photographer on site. Special appearances by the Easter Bunny throughout the day - $52 adults, $26 kids age 5-12 (plus tax and gratuity), free for kids under 5.
Wolf Creek Restaurant & Brewing Company
27746 N. McBean Parkway
Valencia, CA 91354
(661) 263-9653
10 a.m. to 4 p.m.
In addition to the normal brunch menu, there will be blackened salmon eggs Benedict ($13.95) and fillet and eggs ($12.95). Now accepting reservations for all sized parties.
Write, Call or Text Tony & Dani Lewis or Summit Real Estate Group with questions about Valencia, Stevenson Ranch, The Santa Clarita Valley or Santa Clarita, Ca. - Cell Direct - 661-510-7975 Office- 661-510-7975 Email scvtony@gmail.com

You will be added to his monthly update and Newsletter to stay informed about the housing market & So. Ca. Activities!
Learn more about one of the Safest Cities that Boasts Six Flags Magic Mountain, the Valencia Mall, The Oaks Club at Valencia (Formerly TPC at Valencia Westridge}, The Paseo Club a Private Tennis & Swim and Golf Training Club. Top California Schools, Safety, Annual Events, Cleanliness, Friendly Neighborhoods, Community Involvement, Top PTA, Ice Skating Rinks, Colleges, Performing Arts Center & on and on...