Tony and Dani Lewis
Summit Real Estate Group
Realtor/Owner Offices in Valencia & Aliso Viejo, California DRE # 01215778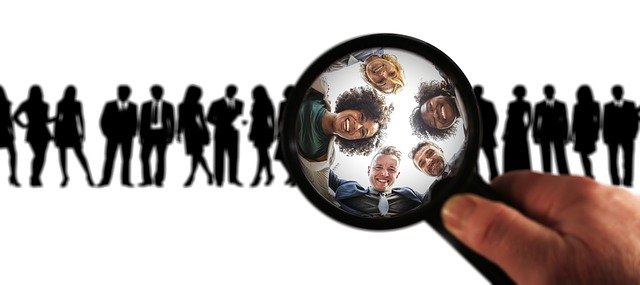 Jane has bought and sold homes with Tony Lewis - Tony is the best!! He is honest and forthright, he makes the entire process of buying or selling as easy as it can be. And he is a good source of information. Condo Seller Closed 2018


27945 Crown Court Cir #112, Santa Clarita, CA

$480K • 3 Bed, 3 Bath, 1260 Sq. Ft.
Mike & Toula Bought two homes and sold one home with Tony LewisSummit Real Estate Group
We knew Tony Lewis since 1999. He sold my house and find me my first and second house . I recommend Tony to all my friends. He helped my friend George to get his house. Thank you Tony.
(Referred by a Past Client that has referred multiple clients. Mike & Toula have bought two homes with us, listed two homes and referred multiple clients to us)
Tony Lewis is the best person to find a home for you or to sell your home for that matter! He is caring and very professional!!!!! I buy all of my homes (3 to date) from him! He is so knowledgeable. And he is friendly, it's just like you are buying a home from a trusted family member. Again, I buy only from Tony and have for many years. He cares and will find everything out about the new home so that there are no suprizes. He does the job for you and you can just sit back and be taken care of. He gives of his time and takes pride in his work. Just like having a friend look out for you. Thank you Tony Lewis for being my Realtor and friend. Diane Steidl/Thomas Steid 5 Stars on Zillow
I know Tony from years ago when I was a salesman and know him to be honest, respectful, kind and understanding and loyal. I have had dealings with him when I was the buyer and he was a realtor and the same holds true about his character. 5 Stars on Zillow
We have used Tony to purchase several homes for us in the santa clarita valley. He has always listen to our needs and found the house that fits what we are looking for . We even have him working with our children to purchase homes . You wont go wrong by useing Tony as your real estate agent 5 Stars on Zillow
Tony was so helpful. He took care of everything for me and was very honest. He helped me along the way through the whole process. Condo Seller
Tony was very patient with us and guided us through the buying process. We were very happy with his service. House Buyer


21981 Propello Dr, Saugus, CA

$485K • 4 Bed, 2.5 Bath, 2122 Sq. Ft.
He responds quickly to all your queries. Buying a house is one of the most stressful experiences in life however it was not true working with Tony.I will recommend him to all my friend I know who are looking to buy a home! House Buyer


26829 Nautical Lane, Valencia, CA

$552K • 3 Bed, 2.5 Bath, 2217 Sq. Ft.
It was great working with Tony, will recommend him to my friends. Well done Tony.
Townhome Seller


26536 Big Horn Way #122, Santa Clarita, CA

$435K • 3 Bed, 3 Bath, 1433 Sq. Ft.
It was great working with Tony, will recommend him to my friends. Well done Tony.
There is a reason I have used Tony Lewis to represent me multiple times (both buying and selling)...it is trust, honesty and consistency. Tony is a person you can rely on, always available via phone/text, understands the pitfalls and hurdles in the real estate process, and throughout the process continually keeping you updated with the progress. Tony is a true advocate for his client, always looking out for your best interest and needs. When I am ready for my next purchase, Tony will be the first person I will call. Condo Seller


23301 Anacapa Ln, Santa Clarita, CA

$510K • 3 Bed, 3 Bath, 1672 Sq. Ft.
What a gentleman! Honest, listens to you, offers opinion without forcing his own will. We tried a different realtor before we met Tony and his beautiful wife and I can say it was nothing short of a miracle that we met him. He really takes pride in what he does. Never complained if we didn't like a house that he thought was a good deal. The he found us our dream home and now I can call him a good friend. I will recommend him to any of my friends who will want to buy a home with no hesitation.
House Buyer


27615 Iris Pl, Castaic, CA

$405K • 4 Bed, 2.25 Bath, 1705 Sq. Ft.
He is the best one could have!!resourceful, updated and trustworthy.. He will not push you to make decisions.. He has hands on the SCV real estate and gives the best insights... I will or rather would say anybody to use Tony Lewis services . He is better than the Best...
Tony has been an excellent agent. Because my fiancée lived in the Bay Area, we had to schedule our appts. in advance not knowing what houses would be available OR at times last minute if our schedules changed. Tony was ALWAYS accommodating, never pressuring us, be patient and understanding our situation and the area(s) where we wanted to live. This had been an on-going process for 2 years!! Thank you Tony for your patience and knowledge of the entire Santa Clarita Valley in helping us find the perfect home Buyer
28865 N. Plaza De Oro, Valencia, CA $626K • New Construction
Tony and Dani Lewis assisted us in selling a home in Valencia and buying a home with horse property in Canyon Country. There weren't many options with our specifications but Tony kept researching and we just closed escrow on the perfect property for us. Expect excellent communication and very personalized service with this team. Thank you, Tony and Dani!
Tony assisted me in a very hectic time in my life and I appreciate his work.
Tony helped me find the right property. He has a good knowledge of real estate market in the Santa Clarita valley. What I liked about Tony the most is, he provides all the facts, but never pushes, let me make my own decision. Tony has good contacts too - handyman, painter, mortgage broker etc.
Condo Buyer
24012 Tango Dr #59, Santa Clarita, CA

$410K • 4 Bed, 2.5 Bath, 2039 Sq. Ft.
Tony was great to work with. Made the selling process very comfortable. We got a full asking price offer in three days from listing.
House Seller
28249 North Via Sonata Dr, Valencia, CA

$455K • 3 Bed, 3 Bath, 1782 Sq. Ft.
Tony was proactive in every aspect of the process in selling my home. He and Dani made sure that we were aware of everything before it happened and went out of their way when I asked for help with something. Would suggest Tony and Dani Lewis to anyone interested in buying or selling a home.
24154 Arrowhead Ct #81, Valencia, CA

$379K • 2 Bed, 2 Bath, 1349 Sq. Ft. • 1st Time Buyer
Tony has a lot of experience and he is very knowledgeable with real estate. His expertise makes buyers have a very joyable experience buying a home. I would definetely recommend Tony to my friends and family.
Always helpful, available and pleasant throughout the process. He even helped me sell furniture I didn't want to move. Outstanding service.
Tony has always been there from start to finish. Very patient and understanding agent when it comes to what house you really like even if you change your mind too many times. We finally found the house that we can call home. Thanks Tony for all your help and professionalism. We'll definitely use and refer you to friends in the future.
I've worked with Tony on 2 home purchases and 1 sale...and he is someone I can trust completely. He is very easy to communicate with, available almost 24.7, and provides truly concierge like service to his clients.
Tony understands the needs of the client. We were able to buy our house at a competitive price and close without issues by Tony having excellent relationships with other real estate agents, home inspectors, escrow companies, etc. Tony will also help in getting the client familiar with a new city, even after the sale, when there is no financial incentive to do so. Most important, he is a nice, friendly person that you will instantly like.
Tony is a thorough professional. He does his research, he is prompt with communication and will do everything he can for his clients. I couldn't ask for more in a real estate agent!
Condo Buyer
Valencia, CA $282K • 3 Bed, 3 Bath, 1330 Sq. Ft.
Tony is all about the clients needs. He does his job very well and went above and beyond for me. Given the competitive buyers market that exists in Southern California, you need to work with a highly experienced and intelligent realtor like Tony. He is a big part of why I was able to get the home I did.
House Buyer
27505 Jasper Way, Castaic, CA

$165K • 3 Bed, 2 Bath, 1536 Sq. Ft.
I had Tony Lewis for my relator when my family and I moved to California from North Dakota. Tony did an excellent job making time for us, since our time was short when we were in California looking for houses. He had several great houses for us to look at that met our standards. He had great communication with us and was very dedicated to helping us find our home. Tony was very professional yet friendly and I really appreciate all of the hard work and effort he did for me and my family. I would highly recommend Tony Lewis to anyone buying or selling a home. 5 Stars on Zillow
30449 Star Canyon Pl, Castaic, Ca., 91384
Tony Lewis is an excellent agent. He did an excellent job in helping us find our first home. He was patient, attentive to our needs and informed of the local real estate market conditions. He is very prompt with emails, phone calls and texts and made sure we were up to date on the current situation of our offer. I would gladly recommend him to anyone looking to buy or sell in the SCV area. 5 Stars on Zillow
24062 Avocado Lane, Valencia Creekside, Ca., 91354
Mr. Tony Lewis is an excellent agent who prides himself in offering unbelievable customer service. He assisted us in finding a new home by providing numerous properties that offered the features and the price range that we were most interested in. He always replied in a prompt and courteous. 5 Stars on Zillow
Great to work with. Great landlord. Very responsive. Would highly recommend. He is easy going and puts people first over policy. 5 Stars on Zillow
23330 Anacapa Lane, Valencia, CA 91354
Tony is a very capable agent. I appreciate his professional knowledge, and warm personality. He understands my hectic schedule and worked around his own to accomodate me. He introduced me to an entirely new area, and I learned a lot about it. 5 Stars on Zillow

Tony is a true professional. He was available to meet with me at the times I had available and he showed me all areas that I was interested in looking to allow me to decide if it was the right area or not. Other Realtors I worked with only wanted to take me to their favorite areas. Tony's familiarity with the different areas of Santa Clarita was invaluable as he was able to tell me details of when certain areas were built and by which builders. He also pointed out both positive and negative aspects of living in certain areas of the Santa Clarita Valley from commute times to proximity to local attractions and recreational areas. Tony was always willing to answer my questions or find someone who could provide me the information I needed. I highly recommend Tony and look forward to working with him again in my next home purchase. 5 Stars on Zillow

Review on Redfin Rating: 10 - "Tony is a very responsible, reliable person in whom I have complete trust. He helped me through the whole process with his knowledge of the market and all problems relating to selling your home. One crucial point of the sale was at the closing. I was committed to a family reunion at which I couldn't and wouldn't want to miss Tony oversaw the final papers, and guided me through it while I was able to enjoy my family out of town. He is remarkably thorough and capable dealing in the finite multiple layers of documents that need to be signed and dealt with. He's great! He's honest, reliable and smart. I would highly recommend him."


Review on Redfin Rating: 10 Comments "My husband and I have been friends with Tony Lewis for over 30 years. He is knowledgeable and dedicated in helping you with all of your real estate needs."